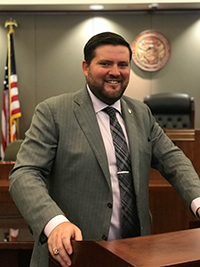 J. Caleb Cunningham
Prosecuting Attorney
J. Caleb Cunningham moved to the Lake area in June of 2017 to accept a position as Assistant Prosecuting Attorney for Camden County. He studied Communication and Information Sciences at The University of Alabama. He received his juris doctor from The University of Alabama School of Law in 2012, after which he became a named partner in a defense firm in Mobile, Alabama. In addition to his Alabama license, Mr. Cunningham is a member of the Florida and Missouri state bar associations. Passionate about the pursuit of justice, a position with the prosecuting attorney's office was a natural fit. Mr. Cunningham quickly established himself as an integral part of the prosecutor's office and was a founding member of the Camden County Treatment Courts program. Always looking to improve the community, Mr. Cunningham serves on the boards of many community organizations, including Get Involved Camden County!, Medical Missions for Christ, and the Sharing and Caring Foundation. He is also a graduate of Leadership Camden County class 24.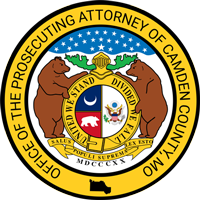 Doug Kinde
Assistant Prosecuting Attorney
Doug Kinde is an experienced prosecutor who has worked in multiple Prosecuting Attorney's Offices across the State.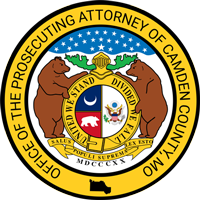 Ashley Dixon
Assistant Prosecuting Attorney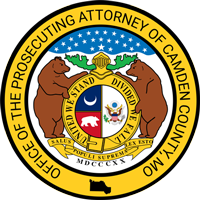 Julie Roden
Assistant Prosecuting Attorney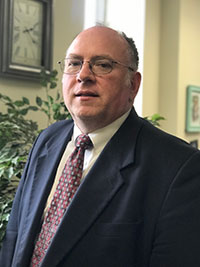 David Sallee
Assistant Prosecuting Attorney
Education:
Camdenton Schools
University of Missouri/Drury University
University of Missouri School of Law
Brite Divinity School
Legal experience:
E. Rex Bradley, Attorney at Law, Associate
Schnapp, Graham, Reed and Fulton, Associate
David R. Sallee, Attorney at Law, Sole Practitioner
Laclede County Prosecuting Attorney, Assistant Prosecuting Attorney
Camden County Prosecuting Attorney, Assistant Prosecuting Attorney
Honors:
University of Missouri School of Law, Law Review
"Giving a voice to the voiceless."
Wm. James Icenogle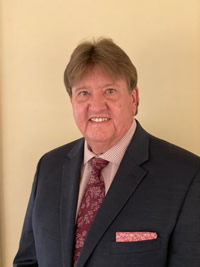 Jeff Smith
Assistant Prosecuting Attorney
Jeffrey L. Smith is from North Kansas City, MO where he graduated from high school in 1981.  After four years of honorable service in the United States Marine Corps, he completed his bachelor's degree from National University San Diego CA, graduating Magna Cum Laude in 1987.  He received his Juris Doctor from University of Missouri Kansas City School of Law in 1990.  For the past thirty years, Jeff has practiced law in the State of Missouri.  He has argued before the Supreme Court of Missouri and the Missouri Court of Appeals.  He has tried numerous criminal and civil cases in State and Federal Courts.  Jeff has served as a Special Prosecutor and as a Public Defender. He has served as an advisor to the judiciary for the Missouri Veterans Court program. Jeff is a Staff Officer in the United States Coast Guard Auxiliary. In that capacity he has served as both a Public Affairs Officer and a Diversity Officer. In 2020, Jeff moved to the Lake of the Ozarks to accept a position as an Assistant Prosecuting Attorney.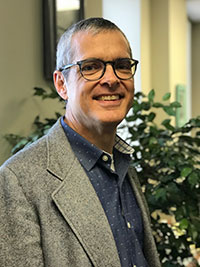 Tom Schlatter
Tom has been with the office since 1998. He has served as an investigator, technical coordinator, database manager, legal assistant, and fiscal officer. Tom works to facilitate communication and data transfer with local regulatory entities, law enforcement agencies, and defense attorneys. Tom's desire is to pursue excellence in all his service with the goal of justice for all in Camden County.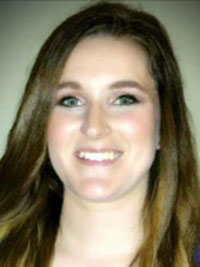 KayDee Kendrick
Child Support Enforcement Supervisor
Hi, My name is KayDee Kendrick and I am the Child Support Enforcement Supervisor. I graduated from Climax Springs in 2009 and received an Associate's Degree in Early Childhood Education in 2012, through State Fair Community College. I began working in the Prosecutor's Office in 2013. I thoroughly enjoy my job and the people I work with. Away from work, I enjoy spending time with my husband and children. I look forward to my continued service of helping the public.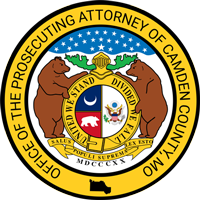 Alane Vollers
Bad Check Unit and Restitution Clerk
Alane began working for the Prosecutor's office in 2012. Prior to 2012 she and her husband managed and then took ownership of a small mom and pop resort. Being in a customer service occupation Alane and her husband experienced a very fulfilling life and built many lasting friendships with the guests they met. They have made their home, here, at Lake of the Ozarks for 25 years and have been married over 40 years. They have 3 adult married children and 1 grandchild.
Alane is no stranger to being employed as a customer service representative. Before moving to the lake, Alane was an account representative/manager for a bank in Boulder Colorado. She took pride in the service she offered to the entrepreneurs who banked with them exclusively. She had been employed there for almost 10 years.
Alane grew up in a small town in Nebraska and met her husband in high school. They made their first home there. Alane worked for the County Clerk, then for the local bank. She enjoyed her employment with the local establishments and customer service came easy for her because she knew many of the clients and customers.
Having been in the customer service field most of her adult life, being employed for the prosecutor has given her the opportunity to continue offering a helping hand, and a friendly smile.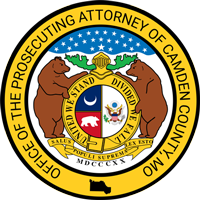 Barbara Cottrell
Legal Secretary
Hello Camden County! My name is Barb. l have been a legal assistant for a few years and am very happy to be a part of such a great team. In my position as a legal assistant I have the responsibility of making sure that the Prosecutor has everything he/she might need to move a case through the Criminal Justice System. In this position I feel that I not only provide support to the Prosecutor, but also the people of this community by being a part of a team that dedicates itself to helping keep our community safe. In my spare time as most other people here in the Lake Area I love to fish, be outdoors, and spend time with my family.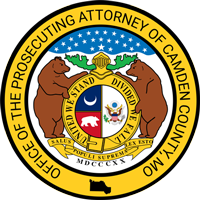 Kim James
Legal Secretary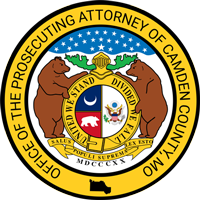 Veronica Meierer
Legal Secretary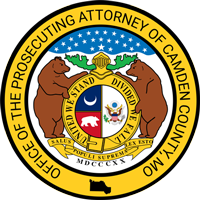 Kelly Nockunas
Legal Secretary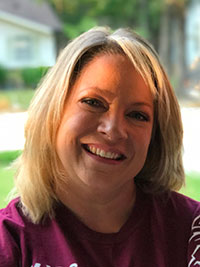 Carrie Austin
Victim Advocate
c.austin@camdenmo.org
573-317-3815
Carrie has been with the Camden County Prosecuting Attorney's Office since May 2017. Prior to working for the Prosecuting Attorney's Office, Carrie worked for the Camden County Sheriff's Office for 9 years as a Detention Administrative Supervisor. And prior to working for the Sheriff's Office, Carrie worked for the law firm of Phillips, McElyea, Carpenter & Welch, PC for 9 years as a legal secretary. Carrie comes to us with many years of legal experience between the civil and criminal side of the law. Carrie has attended many trainings and seminars related to Sex Crimes, Child Abuse, Domestic Violence, and Dating Violence. Carrie is the victim advocate for victims of all crimes committed within Camden County, including, but not limited to, homicides, domestic violence, sex crimes, financial exploitation of the elderly cases and crimes against children. Carrie assists victims as these cases make their way through the criminal justice system. She assists with emotional support, and attends hearings and meetings with victims. Additionally, she assists victims by explaining the process of the criminal justice system, referring victims to resources, explaining their rights to them, and assisting with their applications to the Crime Victims' Compensation Fund and Ex Parte applications.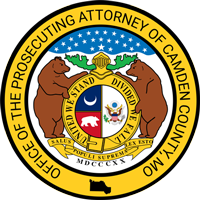 Peggy Hunt
Victim Advocate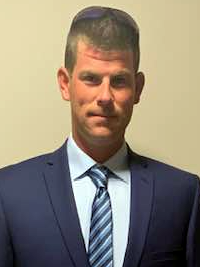 Jared Lane
Investigator
Jared Lane graduated high school at Stoutland High School in 2005. He graduated the Police Academy at the Law Enforcement Technical Institute at the University of Missouri in 2008. After graduating the police academy, he began a law enforcement career working for Coastal International Security at Fort Leonard Wood. From there, he went to the Camdenton Police Department in 2011. At Camdenton Police Department, Investigator Lane conducted road patrol and performed investigations for nine years. Investigator Lane solved multiple violent crimes, sex crimes, domestics, burglaries, and thefts. His proven proficiency in investigations and testifying led to his employment at the Camden County Prosecuting Attorneys' Office in 2019.