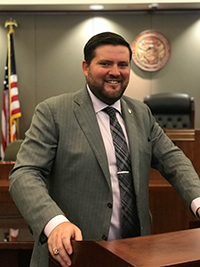 J. Caleb Cunningham
Prosecuting Attorney
J. Caleb Cunningham moved to the Lake area in June of 2017 to accept a position as Assistant Prosecuting Attorney for Camden County. He studied Communication and Information Sciences at The University of Alabama. He received his juris doctor from The University of Alabama School of Law in 2012, after which he became a named partner in a defense firm in Mobile, Alabama. In addition to his Alabama license, Mr. Cunningham is a member of the Florida and Missouri state bar associations. Passionate about the pursuit of justice, a position with the prosecuting attorney's office was a natural fit. Mr. Cunningham quickly established himself as an integral part of the prosecutor's office and was a founding member of the Camden County Treatment Courts program. Always looking to improve the community, Mr. Cunningham serves on the boards of many community organizations, including Get Involved Camden County!, Medical Missions for Christ, and the Sharing and Caring Foundation. He is also a graduate of Leadership Camden County class 24.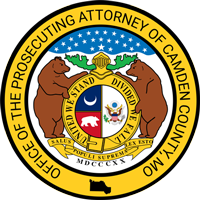 Doug Kinde
Chief Deputy Prosecutor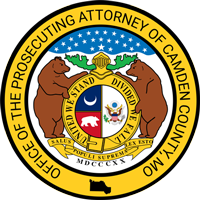 Julie Roden
Assistant Prosecuting Attorney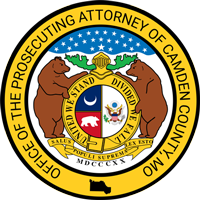 John Slayton
Assistant Prosecuting Attorney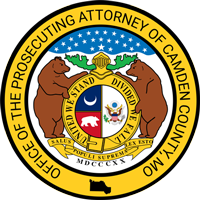 Michael Carter
Assistant Prosecuting Attorney - Child Support Division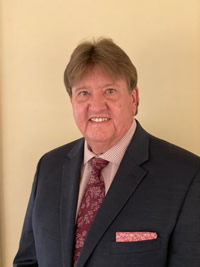 Jeff Smith
Assistant Prosecuting Attorney
Jeffrey L. Smith is from North Kansas City, MO where he graduated from high school in 1981.  After four years of honorable service in the United States Marine Corps, he completed his bachelor's degree from National University San Diego CA, graduating Magna Cum Laude in 1987.  He received his Juris Doctor from University of Missouri Kansas City School of Law in 1990.  For the past thirty years, Jeff has practiced law in the State of Missouri.  He has argued before the Supreme Court of Missouri and the Missouri Court of Appeals.  He has tried numerous criminal and civil cases in State and Federal Courts.  Jeff has served as a Special Prosecutor and as a Public Defender. He has served as an advisor to the judiciary for the Missouri Veterans Court program. Jeff is a Staff Officer in the United States Coast Guard Auxiliary. In that capacity he has served as both a Public Affairs Officer and a Diversity Officer. In 2020, Jeff moved to the Lake of the Ozarks to accept a position as an Assistant Prosecuting Attorney.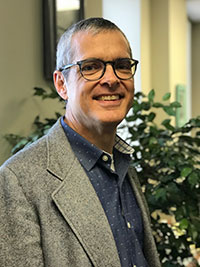 Tom Schlatter
Tom has been with the office since 1998. He has served as an investigator, technical coordinator, database manager, legal assistant, and fiscal officer. Tom works to facilitate communication and data transfer with local regulatory entities, law enforcement agencies, and defense attorneys. Tom's desire is to pursue excellence in all his service with the goal of justice for all in Camden County.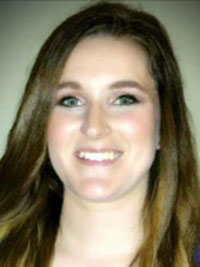 KayDee Kendrick
Child Support Enforcement Supervisor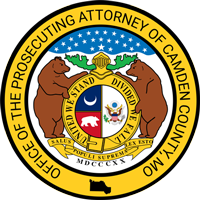 Barbara Cottrell
Office Manager/Legal Secretary
Hello Camden County! My name is Barb. l have been a legal assistant for a few years and am very happy to be a part of such a great team. In my position as a legal assistant I have the responsibility of making sure that the Prosecutor has everything he/she might need to move a case through the Criminal Justice System. In this position I feel that I not only provide support to the Prosecutor, but also the people of this community by being a part of a team that dedicates itself to helping keep our community safe. In my spare time as most other people here in the Lake Area I love to fish, be outdoors, and spend time with my family.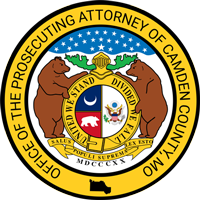 Veronica Meierer
Legal Secretary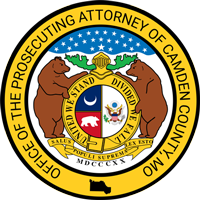 Kelly Nockunas
Legal Secretary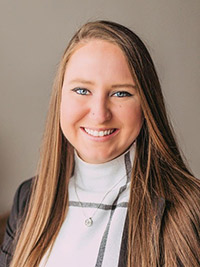 Megan Lane
Restitution, Bad Check, & Financial Clerk
Megan is the Restitution and Bad Check Clerk for the Prosecutor's Office. Prior to working for the Prosecutor's Office, Megan worked at a local veterinary clinic for nearly 10 years as well as helped her family run their locally owned businesses. Megan has outstanding skills in customer service and her positive attitude is enjoyed by visitors of the office.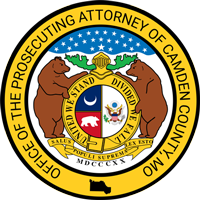 Becky Monnig
Legal Secretary
Becky moved to Missouri from Colorado in 2017 where she was a hair stylist for 20 years in Colorado Springs. She and her family welcomed the move to the lake, it was the change of pace they were looking for. She loves living on the lake and enjoys time with family here. She is a Legal Secretary supporting an Assistant Prosecuting Attorney in Camden County of behalf of the State of Missouri.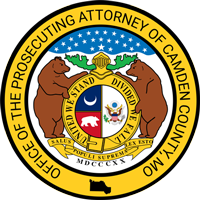 Ariel Kralina
Front Secretary
Ariel was raised here at Lake of the Ozarks and graduated from Lake Christian Academy in 2015. She went to college in Pensacola, Florida and graduated in 2020 with a Bachelor of Arts degree in Professional Writing with a minor in Records Management. Before working at the Prosecutor's office, Ariel worked various jobs such as writing for a local online news website, serving in local restaurants, and babysitting for friends and family: jobs that have made her a well-rounded individual. She tries to apply the Golden Rule to her everyday life: hoping visitors feel welcomed and supported in the office.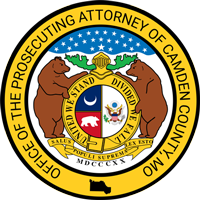 Kim James
Victim Advocate
Phone: (573) 317-3815
Fax: (573) 346-0823
Kim_james@camdenmo.org
Kim was born and raised in Southern Arkansas. Kim moved to Missouri in 1999. Kim has worked in the Camden County Prosecutor's Office since October of 2020. Kim is one of the Victim Advocates serving victims of crimes occurring within Camden County. Before becoming a Victim Advocate, Kim was a Legal Secretary in the Camden County Prosecutor's Office. Kim has a passion for helping people.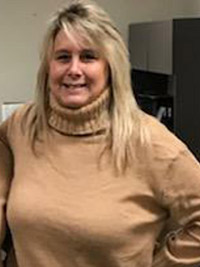 Peggy Hunt
Victim Advocate
Phone: (573) 317-3929
Fax: (573) 346-0823
Peggy_hunt@camdenmo.org
Peggy Hunt has worked with the Camden County Prosecutor's Office since January of 2019. She works as one of the Victim Advocates, serving victims of crimes occurring within Camden County. Peggy has attended numerous trainings and seminars related to crimes, including sex  crimes, child abuse, strangulation, and domestic violence. Peggy continually attends more seminars to learn more. Peggy's duties as a victim advocate include: explaining the process of the criminal justice system, referring victims to the multiple resources available to them, explaining the pertinent rights victims have throughout criminal proceedings, assisting victims in completing Ex Parte requests, and helping victims complete and submit victim compensation applications. Peggy also provides emotional support, attending court dates and hearings alongside victims, and by individually meeting with victims.
Peggy is a graduate of Stoutland High School and attended State Fair Community College as well as Drury University. Prior to working at the Camden County Prosecutor's Office, Peggy worked in the legal field in other capacities, including as a Corrections Officer and as a Legal Secretary. Peggy's passion has always been to help people and she takes pride in her job. She loves knowing that the work she does helps victims through some of the hardest times in their lives.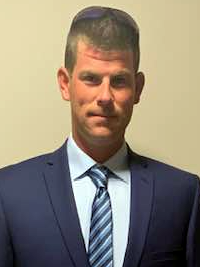 Jared Lane
Lead Investigator
Jared Lane graduated high school at Stoutland High School in 2005. He graduated the Police Academy at the Law Enforcement Technical Institute at the University of Missouri in 2008. After graduating the police academy, he began a law enforcement career working for Coastal International Security at Fort Leonard Wood. From there, he went to the Camdenton Police Department in 2011. At Camdenton Police Department, Investigator Lane conducted road patrol and performed investigations for nine years. Investigator Lane solved multiple violent crimes, sex crimes, domestics, burglaries, and thefts. His proven proficiency in investigations and testifying led to his employment at the Camden County Prosecuting Attorneys' Office in 2019.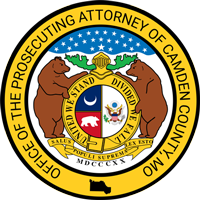 Michael Hutzler
Investigator