OFFICE OF THE PROSECUTING ATTORNEY
CAMDEN COUNTY, MO
Camden County Prosecuting Attorney:
J. Caleb Cunningham
Welcome to the website of the Camden County, Missouri Office of the Prosecuting Attorney!
Navigating the Criminal Justice System can be a confusing and sometimes frustrating experience. Unlike their television counterparts, cases are rarely resolved in a single setting. Instead, each case undergoes a process that can range from a few weeks to several years. This website was created to help guide you to a better understanding of the services provided by Prosecutor's Office and the criminal justice system as a whole.
The Office of the Camden County Prosecuting Attorney employs multiple Assistant Prosecuting Attorneys and support staff—including Victim Advocates. We prosecute crimes that violate State law, not municipal violations. This office handles a wide variety of cases, including, but are not limited to: traffic offenses, fraud, stealing, criminal non-support, DWI/BWIs, drug offenses, violent offenses, sex offenses, offenses against children, and homicide. The Office of the Prosecuting Attorney is also a proud member of the Camden County Drug and DWI treatment Courts.
The Lake is our home, and we are committed to the service of our community. The Camden County Prosecuting Attorney's Office strives to uphold the laws of the State of Missouri with dignity, integrity, and common sense.
Thank you for taking the time to visit our office.
Sincerely,
J. Caleb Cunningham
Camden County Prosecuting Attorney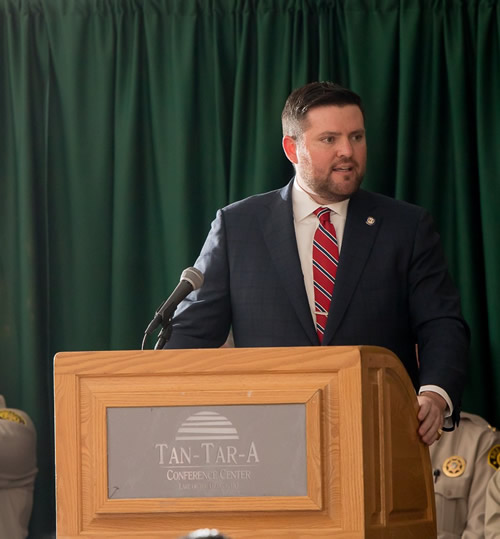 Prosecuting Attorney
J. Caleb Cunningham
1 Court Circle NW, Ste. 10
Camdenton, MO 65020
573-317-3910
ccpa@camdenmo.org